Booking for KMRC Goodbye Bash 14/08/22 14/08/2022 - 09:00 - 16:00
Kent Model Rally Cross Maidstone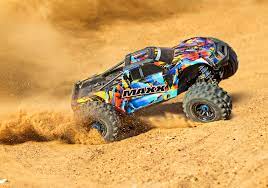 KMRC Goodbye Bash / Practice Day
To mark our final day at the Linton track, we will be holding a Goodbye Bash / Practice Day.
All are invited, non members / members past and present. Bring the family along and help us celebrate our final day with some RC fun.
Food will be available to purchase from the BBQ so please book in advance so we have an idea of numbers for food. Please indicate on the booking form how many extras you are likely to bring.
Any Class welcome upto 1/8th scale and 6s.
The track will be open for practice and a few races as well.
We will try and run selected fun races for 1/8 Buggy / Truggy
Shortcourse
Vintage (Old Tamiyas etc)
Traxxas MaXX
Traxxas UDR
Site opens at 8.30 am for setting up. Track opens at 9am for e-buggy and 10am for nitro due to noise restrictions.
Please ensure you bring along proof of BRCA membership.
A high vis jacket will be required for marshalling and it is recommended to have gloves
All bookings to be made via the website please. No cash